VW and MC weekend
FRIDAY NIGHT – MINECRAFT
I spent 4.5 hours on Friday night in Minecraft with some crazy avatars and animals – MasterNomNom (Nick – our host and chief MC coach), SarumanTheWise (Nathan – 2IC), captainflint006 (Kate), Viviene5 (Viviene), mw3crazyblops3 (Cvon), Fedsie (me) and Wildfire & Bellamie (Horses). I learned how to spawn and tame wild horses and became known as the MC horse whisperer. Nathan set us to survival mode and taught us how to fight the mob. We learned how to attack using different weapons (swords, bows and arrows) and how to survive by keeping up our energy.
Here's a beautiful video by Kate of some of the pics taken.
And here are some shots that I took.
FRIDAY NIGHT – DANCING AT THE VWBPE Conference
After finishing up in Minecraft (at about 11.00 pm) I went to check out the the Virtual Worlds Best Practice in Education conference…
and had a bit of a dance.
SATURDAY MORNING – VWBPE Conference
Joined Kate at the Virtual Worlds Best Practice in Education conference. Attended the "Kids Learning Science and More in Virtual World" presented by Carolyn Lowe (avatar Clowey Greenwood) and Amy Pihlainen (avatar Elsie Ocello) from Northern Michigan University.
Met up with Kate again before the next seminar.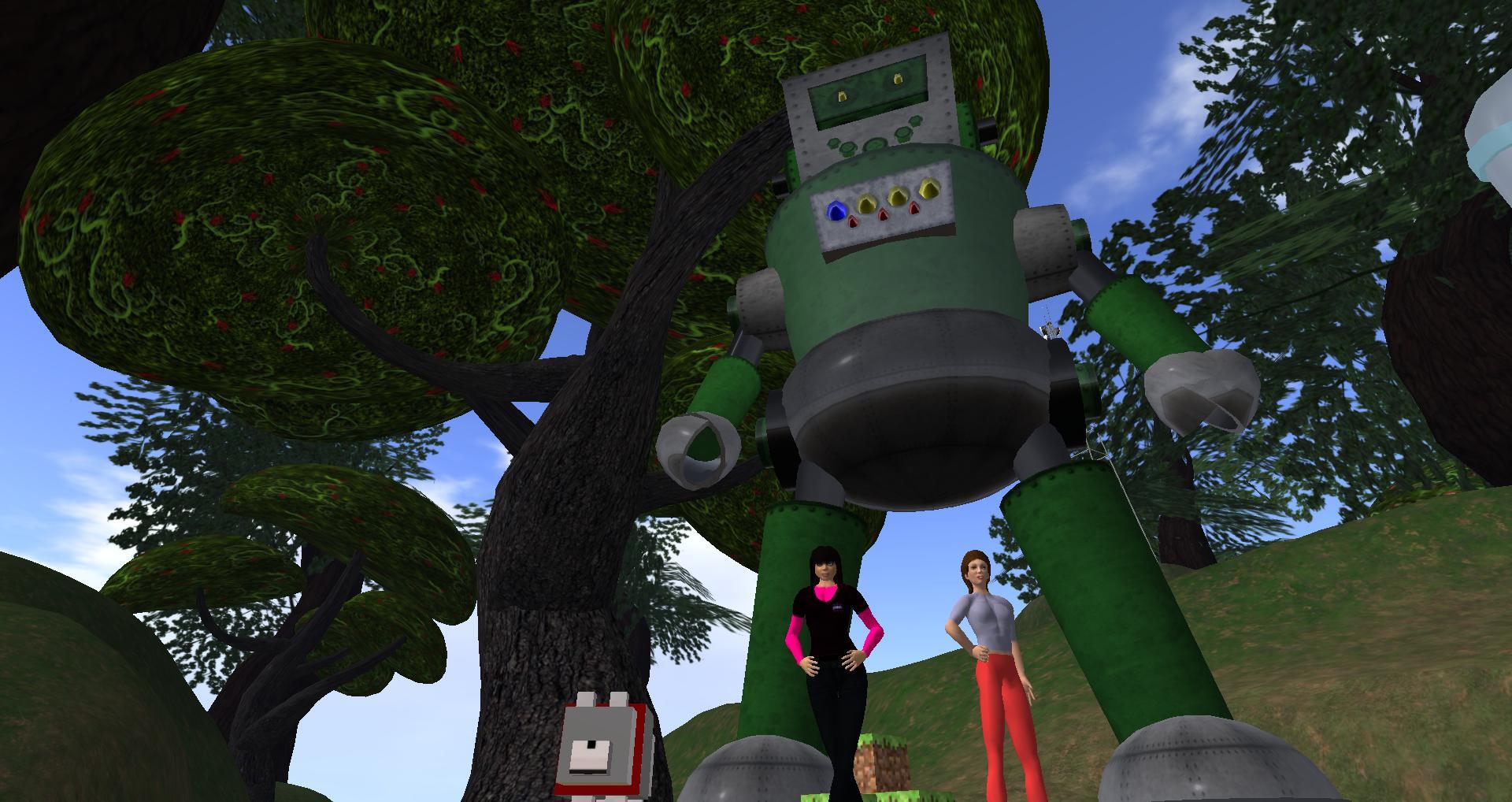 Followed this up with the seminar "Massively @ Jokaydia and Project Mist" presented by Jo Kay, Nathaniel, Harry and Donelle Batty.
See their blog here: http://tased-news.blogspot.com.au/2013/07/riverside-high-presents-world-class.html